Monica Jasmine Karo / MpathSoul
Monica, proud Gunai and Gunditjmara woman, is a Melbourne based actor, singer-songwriter, spoken-word poet, MC, youth workshop facilitator and emerging playwright. Her 10-year portfolio of works and collaborations include productions with Ilbijerri Theatre Company, La Mama Theatre, Footscray Community Arts Centre, Melbourne Playback Theatre, Blak & Bright Literary Festival and many more. In 2018 Monica was mentored by award winning poet Ali Cobby-Eckermann, through which she showcased and performed her original poetry at the Wheeler Centre. She later performed some of this body of work at the opening of the Yaluk-ut Weelam Festival (2019) and her piece, Urban Dreaming, was performed to a musical composition by James Henry, for the opening of Yirramboi Festival; Urban Dreaming was later published by Yirramboi Blak Bloggers.

In 2019 Monica showcased an excerpt of her play in development, Mother's Country at Melbourne Theatre Company as part of Ilbijerri Theatre Company's BlackWrights program, curated by Kamarra Bell-Wykes, directed by Rachael Maza, and dramaturgy by Carly Sheppard. In 2020 Monica recorded music for the Radio Reimagined Festival and was commissioned to write and record new work in collaboration with Culture Evolves for Fuse Darebin Wurru Wurru Spring (2020), curated by Allara Briggs Pattison.

Most recently Monica performed alongside Allara, Bumpy, Alice Skye, Ensemble Dutala and friends for the 2021 opening of the Yaluk-ut Weelam Ngargee Festival and Opening of Yirramboi Festival, featuring a collaborative song called Burrunan celebrating and acknowledging the rare Matriarchal pods of Burrunan dolphin found along Boonwurrung and Gunai/Kurnai coastlines.

In August 2021, Monica starred alongside Dion Williams in the Ilbijerri Theatre Company's, Heart Is a Wasteland written by John Harvey, music written by Lydia Fairhall and directed by Rachael Maza and music director Gary Watling. Heart Is a Wasteland opened to a sold-out season at Browns Mart Theatre, Darwin Festival (2021) and will be touring again at venues including Melbourne Arts Centre mid 2022.

Monica will be recording and releasing her music and poetry in mid-late 2022.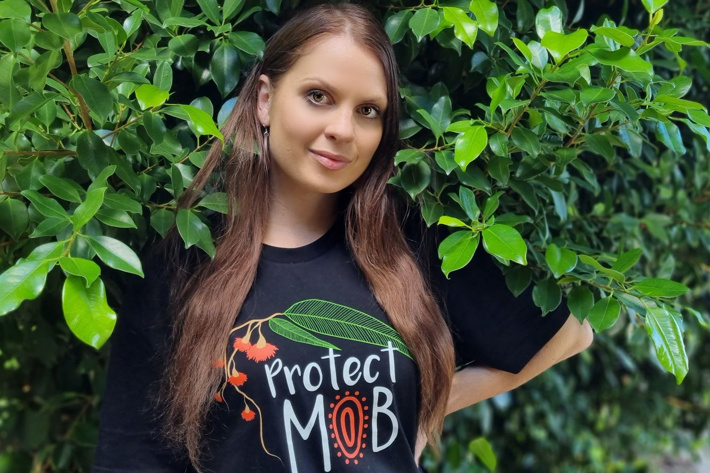 PAST EVENT | One Night The Moon | A Day of First Peoples' Film, Music and Conversation

5 Jun 1:00 PM

Get Tickets
Other First Impressions Artists